Your budget, location and goals matter when it comes to choosing a great family vacation. You'll learn how to determine your vacation budget and how to pick the best Texas vacation spots based these factors. Read more for the top 10 Texas vacations on a budget.
Where to Go on Vacation in Texas on a Budget
Picking a vacation spot is hard enough. Picking a budget-friendly vacation spot in Texas helps narrow your search – but that doesn't make it any easier to choose the best location to meet your needs. Especially when you consider the great state of Texas has such diverse topography with so many different terrains and climates to choose from. So, how do you choose?
We have 10 vacation spots that we recommend for those on a budget.
But first…
Before you read the list of our Texas vacation recommendations, there are a few things you need to do that will help you choose your next vacation destination wisely.
What is your total budget?

You can choose an overall budget or pick a budget for each category.
Consider costs for travel, hotel/lodging, food, entertainment, shopping, and activities. You might also want to keep a miscellaneous budget for anything that doesn't belong to one of your main categories.

How many days/nights do you want to take a vacation?

How many days do you want to take off from work?
Keep in mind – the more vacation days you take, the more you will spend on food, activities, entertainment, etc.

How far are you willing to travel?

Are you interested in a quick weekend getaway or willing to travel across the state for a new vacation spot? This factors into your preferred method of transportation and vacation days needed to accommodate your travel wishes.

What is your preferred method of transportation?

Are you willing to fly to your destination or wanting to take a road trip? Do you need to rent a car or will you be taking your own vehicle? How many vehicles will you need to take? These will factor into your travel costs.

Who and how many will you be traveling with?

The number of people you will be traveling with and who you will be traveling with both factor into budget. How many hotel rooms will you need to rent (or number of rooms needed in a vacation home)? Will food expenses be split or will you be paying for all dining? Are you paying for everyone's entertainment, tour tickets, gas fill ups, souvenirs, etc.?

What is the purpose of your vacation?

Your goal for taking a vacation also matters. If you want to relax, define what relaxation means to you – laying on the beach, enjoying the sounds and sights of nature, visiting a winery, etc. If you want to do something fun, define what fun means to you – exploring a new city or area, hiking, swimming, going to an amusement park, etc. This will help determine where you should go.
Once you determine these factors, it's time to use these insights to help you pick the best vacation spot in Texas on a budget that fits your needs. So let's get started.
Here are our recommendations for Texas vacations on a budget:
Texas Beach Vacations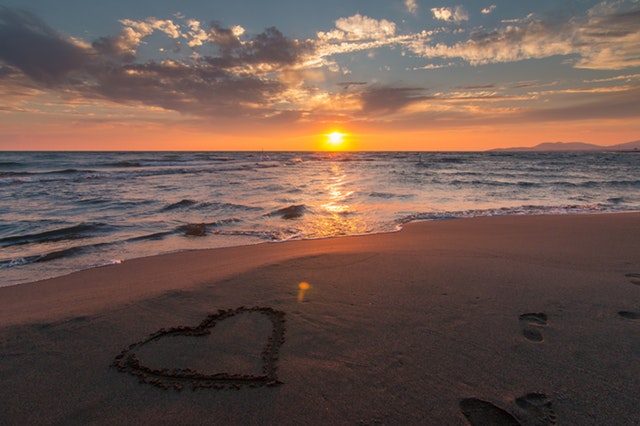 The oceanside beaches in Texas are all along The Gulf Coast. The Texas Coast isn't your Caribbean-blue beach destination, but it's still a hot attraction for families to enjoy the ocean waves and sandy beaches on a budget. You'll still get the rich smell of the salty ocean water, hear the soothing sound of the waves crashing on the beach, and seagulls cawing and soaring in the wind looking for fish (or a french fry). You still get the moderate temperatures year-round and plenty of incredible seafood dining options. And you don't have to travel cross-country or internationally to have a great beach vacation with your family and friends.
Corpus Christi / North Padre Island
With over 5 million visitors every year, Corpus Christi is a reputable beach vacation destination and a popular college town with the Texas A&M University-Corpus Christi campus. There truly is something here for everyone. See below for a few popular attractions that make Corpus Christi and North Padre Island a fun getaway for families and friends alike.
Padre Island National Seashore – home to migratory birds and endangered Kemp's ridley sea turtles.
Texas State Aquarium – includes touch pools, an aquatic nursery and a shark exhibit.
WWII aircraft carrier, USS Lexington – includes a naval aviation museum that has been enhanced with an IMAX Theater and flight simulator. There are several other top-rated museums worth visiting, such as the Selena Museum.
Two waterparks
5 craft breweries
11 sunny beaches and two marinas
Several golf courses (including mini golf) for the family
Many water sports and rentals available to enjoy the beach
Plenty of fantastic beachfront vacation rentals and condos, including the budget-friendly Gulfstream Condominiums.
Galveston
Galveston is just an hour south of Houston if you're looking for a short weekend getaway or day trip near the area. There are multiple activities that make this a popular spot for nearby locals to get a little beach time.
Moody Gardens – including rainforest and aquarium exhibits with interactive learning.
Galveston Island Historic Pleasure Pier – enjoy cotton candy, carnival rides and games on the pier.
Grand 1894 Opera House – catch a show on their year-round performance schedule, whether you're into music, dance, comedy, drama and more.
5 breweries
One waterpark
Plenty of beaches and marinas that include water sport rentals
South Padre Island
South Padre Island (a city, not an actual island) is a popular Spring Break destination for college students, so you want to steer clear of visiting this crowded area in March. However, it's still a good spot to visit with fun activities based on your budget.
Sea Turtle, Inc. – a small hospital and rehab aquarium for injured sea turtles.
Watch fireworks every Thursday and Friday night during the summer at Louie's Backyard
One waterpark
Lots of beaches and marinas that include water sport rentals
Some great beachfront condos and hotels to consider.
Big City Texas Vacations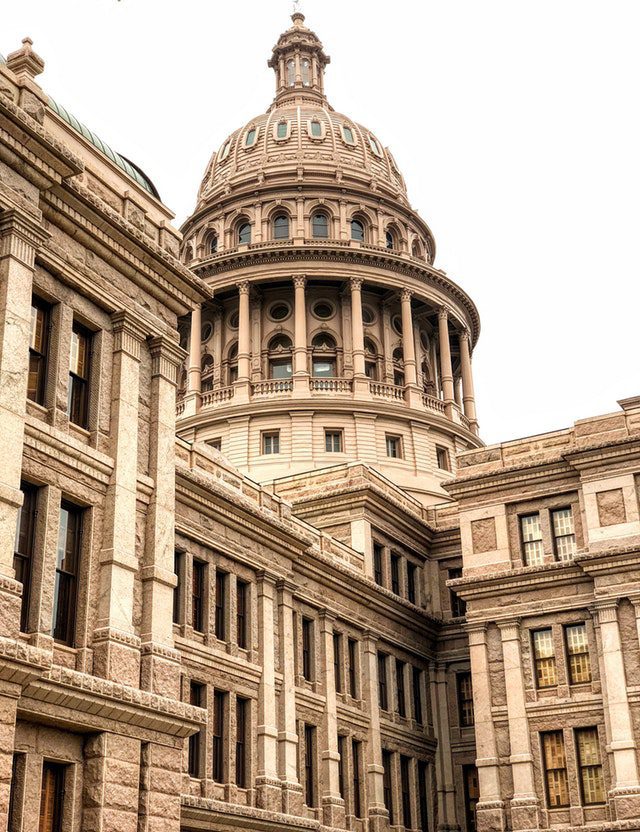 Austin
The sights (and eats) in Austin are limitless. A big Texas city with diverse activities, endless local hot spots, and unique experiences is the definition of a fun time. Austin is the biggest Texas city centrally located in the state, so it's naturally a good destination spot that anyone can visit on a budget. The biggest tip for budget traveling to Austin is to be aware of big events going on, which can directly affect prices of hotels and lodging options throughout the city. Events to avoid traveling to Austin would include SXSW, Austin City Limits, college graduation, holidays and 3-day weekends like Memorial Day.
Fort Worth
Part of the Dallas-Fort Worth metro area of North Texas, Fort Worth is a unique city with that small town feel. Staying true to their western heritage in parts of downtown, you'll find great activities for the whole family. Plus, since it's not as densely populated as the Dallas area, you'll likely find some great vacation rentals and hotel rates not far from downtown.
Texas Rural and Suburb Vacations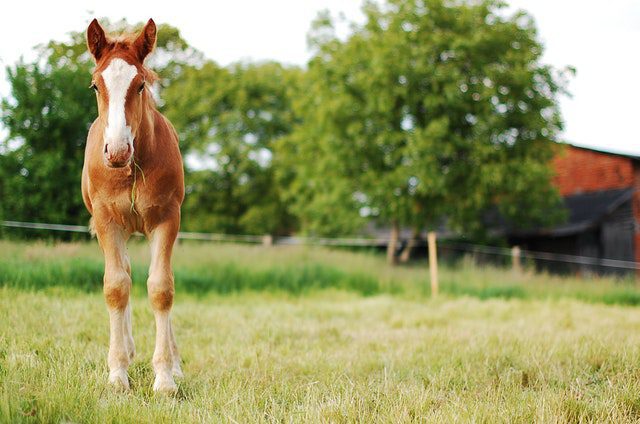 Denton
Just an hour north of both Dallas and Fort Worth, Denton has a lot of best kept secrets that aren't heavily tapped into from the DFW masses, making it a chill place to spend a weekend. This mid-sized college town is home to two universities, including the University of North Texas. With the UNT's emphasis on the arts and music education, Denton has naturally evolved into what locals call a "mini Austin."
Downtown Denton Square – home to many of Denton's local hotspots including restaurants like LSA and Barley & Board, multiple beer gardens, speakeasy-style bars like Paschall's, endless live music and venues like Dan's Silver Leaf and Steve's Wine Bar, and plenty of unique shops and specialty stores along the Square to enjoy. The Square lawn is also open container – meaning you can BYOB and sit under the courthouse's twinkling lights any night and enjoy your own bottle of wine while listening to the live music from LSA's rooftop venue.
Horse Country Tours – Denton County is known as "horse country" with one of the largest, concentrations of horse farms in America.
There are also multiple kid-friendly activities including Altitude Trampoline Park and Explorium Children's Museum.
Saint Jo
This tiny town located in (north) North Texas has many hidden gems that only word-of-mouth has allowed it to flourish. Also known as North Texas Hill Country, there are three wineries with gorgeous views and a quickly-booked brick oven pizza restaurant that make the drive worth the visit for North Texas folks.
Three wineries with beautiful views, including Blue Ostrich Winery.
Ancient Ovens – booked months in advance, this weekend-only patio restaurant is BYOB and includes 4 courses for a set price per person.
There are AirBnb's and winery guest houses available for rent in the area.
A quaint downtown with boutiques, museums, art galleries, and a great cafe.
Just a 30 minute drive to Winstar World Casino and Resort, across the Oklahoma border.
Less than 15 minutes are two other quaint, tiny towns with well-known attractions including Nocona (Fenoglio Boots, Nocona Boots, Horton's Classic Car Museum, Nocona Brewery) and Muenster (Germanfest and Fischer's German Meat Market).
College Station
Home to the Texas A&M University main campus, College Station is a college town to its core. College towns always have a lot going on, a variety of things to do, and great food for good prices. In College Station, an hour north of Houston, you'll find activities for people of all ages.
Texas Park Vacations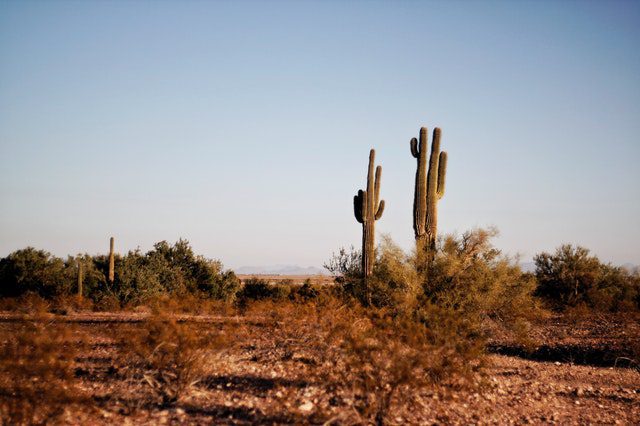 Big Bend National Park
Big Bend is one of the most popular travel destinations in Texas. But this national park is massive and quite spread out (taking over an hour just to drive through it) so it never seems crowded. With desert climates, the best time to visit is in the spring or fall, but you do want to avoid Spring Break here due to popular demand. Remotely located on the "elbow of Texas" along the Rio Grande River, Big Bend is a very safe destination and one of the best star-gazing locations you can find.
Palo Duro Canyon State Park
Palo Duro Canyon, the second largest canyon in the United States, is on the northernmost side of Texas (opposite from Big Bend) so it's a great option for those who live near the Texas panhandle or wanting to find a similar park to Big Bend that is a little closer to home.
Horseback riding – get a glimpse of some of the park's wildlife and close-up views of the 230 million year old geological history on a guided horseback trail ride.
Texas Outdoor Musical – enjoy family-friendly plays, musicals, dances, BBQ and fireworks at the park's popular theater.
Palo Duro Zipline Adventure Park – this adventure park for all ages includes multiple zip lining spots and bouldering and rappelling half-day trips.
Choose one of the many hiking trail options from 0.2 miles to 4.4 miles long.
Just 30 minutes from the park is Amarillo, with many popular attractions like Cadillac Ranch, a historic U.S. Route 66 landmark, and countless museums.
Which vacation spot did you choose?
These top 10 recommended Texas vacations on a budget are just the beginning. You can only imagine how many other places across this great state we didn't cover, but we hope your budget and travel goals were met by one of these great places worth visiting with your family, as a couple, or with friends. Happy trails to you!