When you stay at Gulfstream Condominiums while visiting Corpus Christi, you're at the center of family-friendly activities. Of course, being able to step right out onto the beach in front of your home-away-from-home is the perfect vacation itself. But if you want more, there are plenty of options to choose from to stay entertained!
Parks, museums, fishing, horseback riding, baseball, paddling, birding, and more are ready to welcome your family to everything Corpus Christi, Texas has to offer.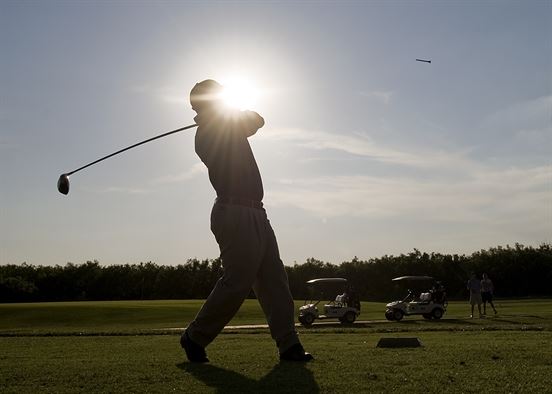 Fun and Free things To Do in Corpus Christi / North Padre Island
Beach Loop
New to Corpus Christi? A great way to become familiar with the area is to drive the Beach Loop. Think of it as a "tasting menu" of beaches – experience a bit of each one so you'll know which will be the most fun to return to for a day.
Cost: Free
Padre Island National Seashore
There's so much to do at Padre Island National Seashore — from hiking to wildlife spotting and more. The National Park Service protects the longest stretch of undeveloped barrier island in the world with 70 miles of coastline, dunes, prairies and wind tidal flats. Padre Island National Seashore provides a home for a variety of wildlife, including protected nesting grounds for the Kemp's Ridley sea turtle. 
You can enjoy a nice walk on the beach, kayak the Laguna Madre, fish the surf or spot some of the over 380 bird species that make their home here. Go for a quick hike on the .75-mile Grasslands Nature Trail and catch some great bird watching activity. 
Cost: The park entrance fee is $10 per car but it's valid for 7 days.
Corpus Christi Beaches
There are 9 beautiful Corpus Christi beaches on the Bayfront and North Padre Island. If you're looking for a popular beach to visit, check out the award-winning McGee Beach and North Beach, which are near popular attractions. Other popular local favorites include North Padre Island, San Jose Island, and Mustang Beach. With an admission price of $0, there's a whole lot to love about these amazing seaside retreats.
Interested in getting a beach parking permit? Visit here for more information.
Cost: Free
Texas Coastal Birding Trail
The Great Texas Coastal Birding Trail is home to more than 450 different species of birds — it's a coastal highway that links 310 birding sites, observation platforms and information. The Aransas, Mustang Island and Corpus Christi Loops are the closest to your home base at the Gulfstream Condominiums. Whether you visit early in the morning or later in the day, you are all but certain to find one that you have never seen before. Bring your camera or sketchbook! 
Cost: Free
Aransas National Wildlife Refuge
The only wild flock of whooping cranes, one of North America's rarest birds, winters at the Aransas National Wildlife Refuge. An abundant variety of wildlife is supported by saltwater, brackish and freshwater marshes, open savannahs, low sandy prairies and oak woodlands. In addition to whooping cranes, the rugged landscape is home to Kemp's Ridley sea turtles, reddish egrets, alligators, coyotes and more.
Cost: $3 per person or $5 per vehicle per day
South Texas Botanical Gardens and Nature Center
Explore 182 acres of flora and fauna at the South Texas Botanical Gardens and Nature Center. There's a huge butterfly house, orchids, roses, hummingbird garden, reptiles, exotic parrots, native habitat and wetlands, nature trails, bird and wildlife viewing, and more. Well-behaved, friendly, leashed dogs are welcome, too!
Cost: Adults/Children Ages (13-59) – $9, 60+Seniors/*Active Military/*College – $7 (*ID Required), Children Ages (3-12) – $5, Children Under 3 – Free with Paid Adult
Packery Channel Nature Park
Open from dawn to dusk daily, Packery Channel Nature Park is a place to enjoy kayaking, fishing, birding and nature watching. The Nueces County Coastal Park has kayak launch areas, nature observation and birding boardwalk, hummingbird and butterfly gardens, interpretive signage, picnic areas and more.
Cost: Free
Mustang Island State Park
Mustang Island State Park is on a barrier island that is home to miles of beaches, dunes, grasslands and tidal, sand and mud flats that provide habitat for fish, birds, falcons, sea turtles, rodents, raccoons, coyotes and white-tailed deer. The 20-mile Mustang Island State Park Paddling Trails pass through excellent shallow-water fishing areas with close-up views of coastal birds.  The island also has J. P. Luby Surf Park for all kinds of fun water sports and activities that you can rent.
Cost: Adults (13+) – $5 daily, Children – Free 
Worldwinds Windsurfing
Gulf winds provide ideal conditions for windsurfing. Worldwinds is right on the beach and can set you up with lessons if you're a newbie or an advanced windsurfer. Bring your own equipment or use theirs – you can rent or buy.
Cost: view rental rates
Padre Island Surf Camp
For surfing instruction geared to all ages and skill levels, Padre Island Surf Camp offers private lessons, full day camps, 5 day camps and all women's camps. Students are grouped by age and skill level, and use of equipment is included. They offer stand up paddle boards, kayaks and skim boards.
Cost: view camps and class rates
Fun Time Rentals
Create your own adventure! Fun Time Rentals can set you up with jet skis, paddle boats, kayaks and canoes on the water at Shoreline Boulevard in downtown Corpus Christi. And they can take you out for a speedboat ride or dolphin sighting if you don't want to "drive".
Cost: view rental rates
Horses On the Beach
For horseback riding for all skill levels, make a reservation at Horses On the Beach: Corpus Christi. Beach riding is a wonderful experience, and this Padre Island attraction can make it happen for you.
Cost: $55-75 per person
FunTrackers Family Fun Center
FunTrackers Family Fun Center will satisfy everyone's need for speed with go-karts, bumper boats, batting cages, a bungee dome and more.
Cost: view games and rates
Treasure Island Putt Putt Golf
For miniature golf right on the island, Treasure Island Putt Putt Golf boasts two courses where you can enjoy island views as you play through. And there's ice cream!
Cost: $14 per person
Whataburger Field
Coming to Corpus Christi during baseball season? Take your family out to the ballgame at Whataburger Field and root for the Corpus Christi Hooks. Hot dogs at the ballpark? Nothing better!
Cost: view schedule and rates
USS Lexington
The USS Lexington will keep your family occupied all day! The floating museum is a World War II aircraft carrier with activities on every deck. There are real aircraft on display, a flight simulator to try and a 3D theater to rock your senses!
Cost: Adults: $16.95, Children (4-12): $11.95, Seniors & Military: $14.95
Texas State Aquarium
At the Texas State Aquarium, take in daily dive shows, animal feedings, training sessions and hands-on programs with sharks and stingrays! Get a close look at dolphins and learn about real "swamp creatures" like the American Alligator.
Cost: view rates
Art Center Corpus Christi 
You can nurture your family's creative side, too, at inspiring places like Art Center Corpus Christi where you can see ever-changing exhibits by regional artists including paintings, sculptures, photographs, and other amazing art installations. And you and the kids can experience making art at Family Art Time sessions. 
Cost: Free
Golf Courses in Corpus Christi
Yes, there is golfing! Not just mini golf for the kids. You can enjoy a round at a handful of Corpus Christ's golf courses, but there are a couple we recommend.
Check out these two golf courses in Corpus Christi to find rates and tee time availability.

Bob Hall Pier
Want to fish? Even if you didn't pack your tackle box, you can still fish at venues like Bob Hall Pier where bait and tackle are available to purchase and rent. This 1,200 feet long pier lets you fish deeper water without getting your feet wet! Nearby Padre Balli Park is over 400 acres of beach and boarding fun.
Check out more ways to go fishing in Corpus Christi.
Cost: $2/person, $2/pole (4 pole limit per person), $2/cast net, $1/ person for seniors 65+, $1/ pole for seniors 65+, $1/ cast net for seniors 65+. 
Visit the Selena Memorial
If you were a fan of Tejano singer Selena, you should not leave Corpus Christi without visiting her life-size bronze memorial statue at the Selena Memorial. You can find it at 600 N Shoreline Blvd. – right in the heart of Downtown.
Cost: Free
Explore the Texas Surf Museum
This quirky Texas Surf Museum will teach you everything you need to know about Texas surf history and culture. This fantastic attraction is open 7 days a week and admission is always free.
Cost: Free
Wander Around the Farmer's Market
The Art Center of Corpus Christi plays host to a massive farmer's market every Wednesday from 5:00 PM until 8:00 PM. Though there is no charge to enter the market, don't be surprised if you find yourself purchasing lots of delicious food while you are there. Pick up something fresh to prepare for dinner in your fully-equipped Gulfstream Condominiums kitchen!
Cost: Free
Check Out the Loteria Corpus Christi Mural
If you would like to see some stunning public art while you are in town, the Loteria Corpus Christi mural is the perfect place to start. This wonderful piece was erected in 2015, having been created by 50 of South Texas' most prominent artists.
Cost: Free
Relax in the Watergarden
When you need to cool off and take a break, there is no better place to go than the Watergarden. This beautiful public park features 150 bubbling fountains and a pristine lawn area to relax on.
Cost: Free
See the Stars at the South Texas Music Walk of Fame
The South Texas Music Walk of Fame was established to honor the diverse range of musical talents who come from South Texas. If you are a music fan, this free attraction is well worth a visit.
Cost: Free
Have a Picnic in Blucher Park
When it is time for lunch, Blucher Park in Downtown Corpus Christi is the perfect place to lay down a blanket and enjoy some sandwiches. This park's beautiful scenery is an ideal complement to any meal.
Cost: Free
Walk Along the Corpus Christi Seawall
There is perhaps no better way to take in the majesty of Corpus Christi and its surrounding waters than by taking a stroll on the Seawall. Whether you prefer to walk, jog, or bike, you are sure to love this wonderful free attraction.
Cost: Free
Learn About the Local Wildlife at the Oso Bay Wetlands Preserve
If you would like to get an up-close look at some native Texan wildlife, the Oso Bay Wetlands Preserve is a must-visit. This 162-acre park is simply packed with unique animals – not to mention its wide variety of plant life.
Cost: Free
Take a Tour of Heritage Park
There are a total of twelve historical homes in Heritage Park – many of which have been named Texas Historical Landmarks. If you would like to learn more about the storied history of Corpus Christi, this is an excellent place to start.
Cost: Free
Experience History at the Old Bayview Cemetery
Old Bayview Cemetery is the oldest federal military cemetery in the entire state of Texas. You can stop by to pay your respects and learn more about the history of the warriors who are buried there without paying any admission fee.
Cost: Free
Get Creative at the First Friday Art Walk
On the first Friday of every month, Corpus Christi's Marina Arts District is taken over by artists, musicians, and food trucks. If you happen to be in town while this free event is on, you should definitely drop by to experience some local culture and flavor.
With so many free attractions on offer, a trip to Corpus Christi should be on everybody's bucket list. So what are you waiting for? Grab your family and come on down!
Cost: Free
Holidays and Events in Corpus Christi 
Weddings on North Padre Island 
Halloween activities in Corpus Christi
Christmas and winter holiday activities in Corpus Christi
New Years Eve activities in Corpus Christi
Valentine's Day activities in Corpus Christi
View more resources for local events: https://www.gulfstreamcondos.com/things-to-do/