Having a fun day out in Corpus Christi doesn't have to be an expensive affair. In fact, there are plenty of things you can do in this fabulous Texan city without spending a dime, such as:
Spend Some Time at the Beach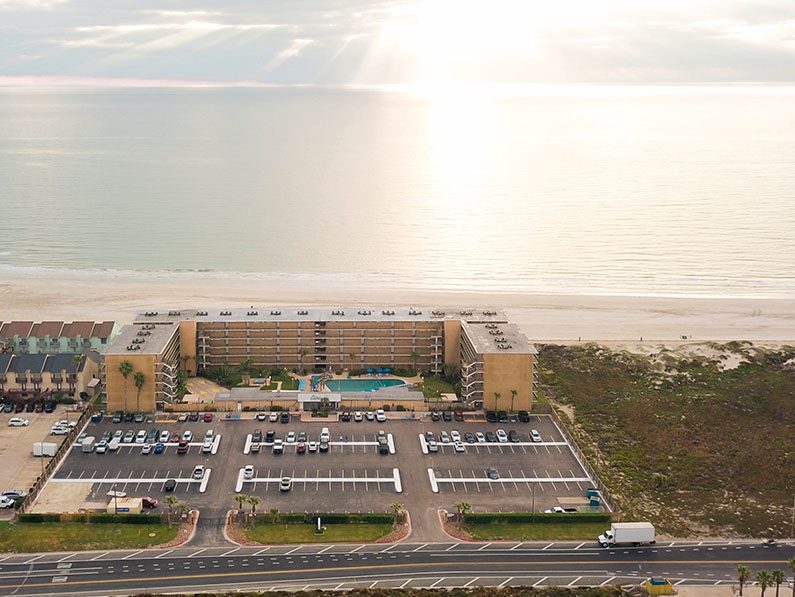 Corpus Christi is surrounded by tons of beautiful beaches to kick back and unwind on. Some popular local favorites include Padre Island, San Jose Island, and Mustang Beach. With an admission price of $0, there's a whole lot to love about these amazing seaside retreats.
Visit the Selena Memorial
If you were a fan of Tejano singer Selena, you should not leave Corpus Christi without visiting her life-size bronze memorial statue. You can find it at 600 N Shoreline Blvd. – right in the heart of Downtown.
Explore the Texas Surf Museum
This quirky museum will teach you everything you need to know about Texas surf history and culture. This fantastic attraction is open 7 days a week and admission is always free.
Wander Around the Farmer's Market
The Art Center of Corpus Christi plays host to a massive farmer's market every Wednesday from 5:00 PM until 7:00 PM. Though there is no charge to enter the market, don't be surprised if you find yourself purchasing lots of delicious food while you are there.
Go Bird Watching at the Great Texas Coastal Birding Trail
The Great Texas Coastal Birding Trail is home to more than 450 different species of birds. Whether you visit early in the morning or later in the day, you are all but certain to find one that you have never seen before.
Check Out the Loteria Corpus Christi Mural
If you would like to see some stunning public art while you are in town, the Loteria Corpus Christi mural is the perfect place to start. This wonderful piece was erected in 2015, having been created by 50 of South Texas' most prominent artists.
Relax in the Watergarden
When you need to cool off and take a break, there is no better place to go than the Watergarden. This beautiful public park features 150 bubbling fountains and a pristine lawn area to relax on.
See the Stars at the South Texas Music Walk of Fame
The South Texas Music Walk of Fame was established to honor the diverse range of musical talents who come from South Texas. If you are a music fan, this free attraction is well worth a visit.
Have a Picnic in Blucher Park
When it is time for lunch, Blucher Park in Downtown Corpus Christi is the perfect place to lay down a blanket and enjoy some sandwiches. This park's beautiful scenery is an ideal complement to any meal.
Walk Along the Corpus Christi Seawall
There is perhaps no better way to take in the majesty of Corpus Christi and its surrounding waters than by taking a stroll on the Seawall. Whether you prefer to walk, jog, or bike, you are sure to love this wonderful free attraction.
Visit the Art Center of Corpus Christi
Taking in some culture doesn't need to break the bank. At the Art Center of Corpus Christi, you can see paintings, sculptures, photographs, and other amazing art installations without paying an admission fee.
Check Out the Boats at the Corpus Christi Marina
The city of Corpus Christi has a proud maritime history, so it would be a shame to leave without checking out some boats. The municipal marina, at 400A N Shoreline Blvd., is the perfect place to do just that.
Learn About the Local Wildlife at the Oso Bay Wetlands Preserve
If you would like to get an up-close look at some native Texan wildlife, the Oso Bay Wetlands Preserve is a must-visit. This 162-acre park is simply packed with unique animals – not to mention its wide variety of plant life.
Take a Tour of Heritage Park
There are a total of twelve historical homes in Heritage Park – many of which have been named Texas Historical Landmarks. If you would like to learn more about the storied history of Corpus Christi, this is an excellent place to start.
Experience History at the Old Bayview Cemetery
Old Bayview Cemetery is the oldest federal military cemetery in the entire state of Texas. You can stop by to pay your respects and learn more about the history of the warriors who are buried there without paying any admission fee.
Get Creative at the First Friday Art Walk
On the first Friday of every month, Corpus Christi's Marina Arts District is taken over by artists, musicians, and food trucks. If you happen to be in town while this free event is on, you should definitely drop by to experience some local culture and flavor.
With so many free attractions on offer, a trip to Corpus Christi should be on everybody's bucket list. So what are you waiting for? Grab your family and come on down!