There are few better places to experience the natural beauty of Texas than North Padre National Seashore Park. This stunning park is the longest stretch of undeveloped barrier island in the world and is packed full of amazing things to see and do.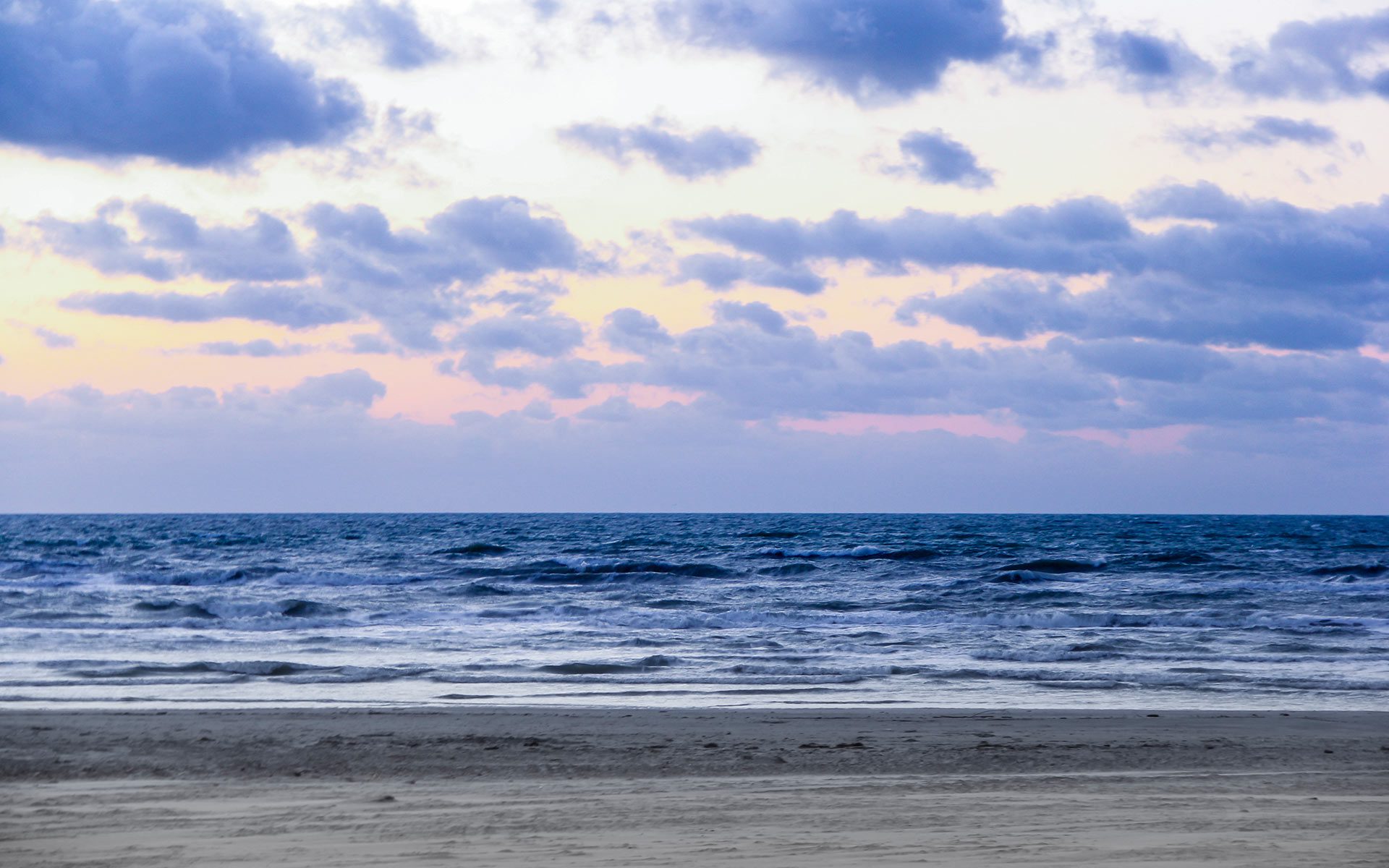 Essential Information
Planning a trip to North Padre National Seashore Park is easy at any time of year. The reserve is open 24 hours per day, 365 days per year. However, you should be aware that the facilities inside the park are not open all day every day. For instance, the Malaquite Visitor Center is open from 9:00 am to 5:00 pm every day except December 25th, when it is closed for Christmas. To visit the information desk, museum, or gift shop, you will need to come to the visitor center between those hours.
GPS systems sometimes have trouble accurately locating the park, so it may be a good idea to plan out your route before you leave your home or hotel. Luckily, the directions are pretty simple. Just get on to Park Road 22 and keep heading East. The entrance to the reserve is located at the very end of the road.
To enter North Padre National Seashore Park, you will need to pay a small fee to the attendant at the Park Entrance Station. If you are just visiting for the day, a $10 per vehicle fee will apply. If you plan on staying a little longer, you can purchase a 7-day pass for $20 per vehicle. While you are in the park, it is also possible to visit the Bird Island Basin area, which has a boat ramp and provides access to the Laguna Madre. A $5 per vehicle per day payment is required to access this area.
Of course, if you are a regular visitor to North Padre National Seashore Park, you can always opt to purchase an annual pass for just $40. You can add Bird Island Basin access to your pass for an additional $30.
Things to Do in North Padre National Seashore Park
There is no shortage of fun things to do in North Padre National Seashore Park. Some of the most popular ways to pass the time include:
Camping
The park's natural beauty makes it a popular spot for campers from across Texas and the entire United States. You can opt to pitch your tent on one of the reserve's two developed campgrounds or set up a more primitive camp on the North or South beach.
Fishing
From the Laguna Madre to Yarborough Pass, North Padre National Seashore Park is packed full of excellent spots to go fishing. Speckled trout, black drum, and tarpon are just a few of the fish that you will find in this area.
Swimming
North Padre National Seashore Park's beaches aren't just beautiful. They are also the perfect place to throw on a swimsuit and take a dip. During the summer months, the water temperatures in the Gulf of Mexico can get as high as 90 degrees.
Canoeing and Kayaking
There is perhaps no better way to explore everything this park has to offer than by canoe or kayak. Laguna Madre, in particular, offers some stunning sights as well as shallow waters and protected areas that are perfect for beginners.
North Padre National Seashore Park's Turtle Hatchling Releases
If you are planning on taking a trip to visit the park, you should try to schedule it during turtle hatching season. There are few sights in the world that can quite compete with the wonder of baby turtles making their way out into the world for the first time.
View this post on Instagram
North Padre National Seashore Park's turtle hatchling releases generally take place between the middle of June to the end of August. They take place at 6:45 am on Malaquite Beach, right in front of the visitor center. It generally takes the turtles about 30 minutes to reach the water, so you will have plenty of time to take the perfect picture. However, you should also be aware that it is not unusual to have several hundred people attend a release, so it is a good idea to get there a little early if you want to make sure that you get the best possible view.
For the most up to date information on hatchling releases, you can keep an eye on the park's Facebook page. Alternatively, you can call the Hatchling Hotline at (361) 949-7163 to see when the next release is due to take place.
In Closing
Whether you want to go kayaking, get an up-close look at the local wildlife, or just relax on the beach, there truly is something for every member of the family at North Padre National Seashore Park. So what are you waiting for? Grab your loved ones and prepare to have fun!