Ultimate Guide for a Family Spring Break in Corpus Christi, Texas
Looking for a fun getaway with your family this spring break? Spring break for families in Texas has a world of options to consider, but we know nothing says "spring break" more than going to the beach. 
That's why spring break in Corpus Christi is a vacation your family will love.
Check out this comprehensive list of fantastic local resources including things to do in Corpus Christi with your family during spring break, COVID-19 and beach safety tips, and beach hacks to make your vacation even better.
Things to Do in Corpus Christi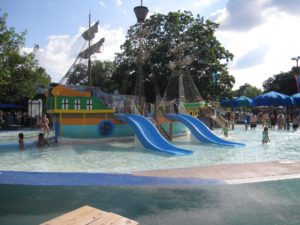 Check out this list of Best Things To Do in Corpus Christi with Your Family including free activities.
Going on a vacation with older kids? Check out these 5 Great Beach Bars to Drink at with a View in Corpus Christi.
You can also enjoy family Dining with a View to hear the ocean waves or catch the beautiful coastal sunset.
COVID-19 and Beach Safety Tips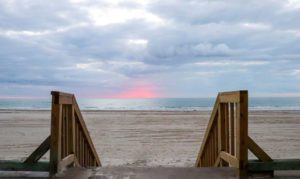 There are many ways to stay safe from the coronavirus in Corpus Christi, including these 10 Ways to Practice Social Distancing in Corpus Christi. 
Our businesses and guests are also committed to Take the Stay Safe Pledge for everyone's health and safety.
Other than staying healthy, it's important that each member of your family is aware of all the Beach Safety Information, Beach Rules and Beach Flags & Hazard Surf Conditions to safely enjoy the beach. You can also check out this Texas Beach Watch to see the beach conditions along the coast.
Beach Hacks and Guides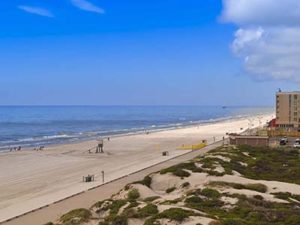 Before you hit the road, check out this handy Ultimate Beach Vacation Packing List! 
What is the Best Beach in Corpus Christi? Find out which beach to visit during your stay or check out this Coastal Bend Spring Break Beaches Guide.
If you're driving to Corpus Christi for Spring Break and your lodging isn't walking distance to the beach, don't forget to learn about Beach Parking Permits to avoid a hefty ticket or even towing. 
We're all about beach hacks and tips to make your experience even better! Check out these 12 Impressive Beach Hacks To Make Your Life Easier and Pro Beach Tips for some fun in the sun.
Interested in staying at a beachfront condo in Corpus Christi? Gulfstream Condominiums has everything you need to have a relaxing family vacation just steps away from the sandy beach.